social-BLITZ
so·cial·Blitz: proper noun [ pronounced: soh-shuh-blitz ]:
1) A web-based, low-cost, easy-to-use mobile marketing toolkit for any business or organization 2) utilizes the power of text messaging to build strong and lasting relationships with customers, prospects and associates 3) 90% message read rates 4) 10-15% redemption rates 5) less than 10¢ per message
Reach your customers exactly when your message is most relevant is a key to successful marketing. Because many people have their cell phones with them at all times, mobile marketing allows just that. And while most people check their email once or twice a day, they check their text messages as they arrive.
social-BLITZ provides the tools you need to reach your customers using this growing method.
MOBILE COUPONS
MOBILE NOTICES
WORKFORCE MANAGEMENT
MANAGE RESOURCES
CUSTOMER SURVEYS
Contact Management
Getting customers to opt-in to your mobile marketing effort is crucial to its success. social-BLITZ offers a number of tools and features that allow you to expand on a simple phone number, giving you the ability to further refine distributions lists when sending messages.
Unlimited custom contact fields
Detailed contact filtering
Multiple sub-contract lists per campaign
Action Commands
There are an infinite number of reasons and means to interacting with your contacts. The social-BLITZ command actions infrastructure allows the greatest possible flexibility when designing a campaign, while keeping it all simple
From the simple notification type campaigns, to a complex vote or survey, commands and actions give you the power to communicate and interact with your customers however you see fit.
Mobile Coupons
social-BLITZ offers a mobile coupon and text messaging service that provides you with the tools you need to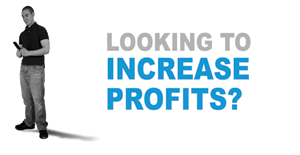 communicate with your customers at a precise time, increasing the effectiveness of your coupons. With the easy-to-use web application, you can create and schedule the delivery time of each unique coupon code. social-BLITZ offers a coupon applet that runs on Windows based POS systems. The applet runs in the background, and can be activated by a hotkey.
Voting / Surveys
With social-BLITZ, getting feedback from your customers couldn't be easier. Gather information about favorite menu items or build customer satisfaction surveys. Report on and track the results in real-time, responding to customer complaints immediately.
social-BLITZ in Action
Challenge - Roger is the owner/operator of a three store pizza chain. His business has been good but with the downturn in the economy he is exploring new methods to increase customer traffic.
Solution - Roger uses social-BLITZ to create awareness for his expanded lunch and weekend hours. To help build his distribution list, he designs tabletop tent ads, stickers for his pizza boxes and includes a message at the bottom of every customer's receipt.
Campaign - Roger creates a message campaign on his social-BLITZ dashboard and assigns the keyword "ROGERS" that helps customers relate the campaign to his stores.
Call To Action - Become a member of our VIP club and get a free 6" sub with your next order. Text ROGERS to 95285 and receive special offers and coupons.
Send A Coupon - JOIN US FOR LUNCH. ANY 6" SUB FOR ONLY $4. CODE: KBJW-OKEF. ReplyStop2Stop.
Results - With his mobile marketing strategy, Roger is able to promote his expanded lunch and weekend hours. He also generates more business with a 13% redemption rate on his mobile coupons.