Customer Testimonials
At Crider Solutions we take pride in providing our customer the best service possible. Crider Solutions isn't much different than your favorite restaurant or bar down the street. If the product and service is outstanding, chances are pretty good you'll tell your friends about us. Take a few minutes and read what some of our customers have to say about us.
"In December of 2002, we made one of the best decisions ever for our business,  we installed the 2Touch POS system. The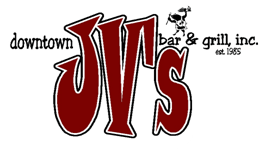 Criders were a joy to work with and made the "scary" process we were undertaking, not so scary. The installation happened over a weekend and they stayed on for a week to help employees. We always recommend the 2Touch system for it's ease of use. Anytime we have an issue with the system they "log on" from Ohio and it is fixed promptly. Walter has never lost his patience with our crazy questions and walks us through problems.
When Matt approached us with the socialBlitz program, we were very excited about it. Being located in a small town, this gives us a great way to be in contact with our customers. It makes them feel good to have unique specials that no one else has. The website that we use to "blitz" is very user friendly.  Since socialBlitz is interactive with the 2Touch POS system it makes validating the coupons we "blitz" very easy. No phone calls or computer input needed.
We are so happy to keep growing along with the Criders and 2Touch. We highly recommend them to all of you.  Just give us a call and we will tell you personally!!!"
Jeff and Denise Vogt
JV's Downtown Bar & Grill, Inc.
Waterloo, Illinois

More coming soon...